Contractor Accommodation in UK
Find rooms for your workers all over the world.
Find a room
---
From a single room to a multi-person apartment: find the perfect place to stay and sleep—right around the corner from your place of business.
Within seconds, our powerful search tool will help you find the right accommodations for you and your colleagues
Rent out your room
---
Put your rooms up for rent on Monteurzimmerguru.de and offer workers from all over the world a comfortable place to stay.
Easily manage bookings and other important aspects of renting.
Sign up for a free account and get started quickly on entering your first room.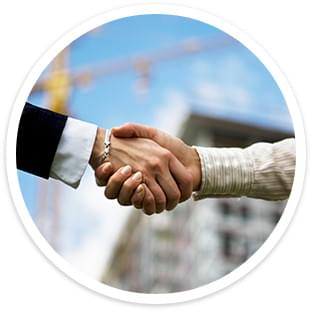 Search requests
---
Didn't find the right place? Let us find the perfect room for you!
Simply fill out a search request and we'll send you a list of possible accommodations we find near your construction site.
Not only do you profit from the time saved, but you'll also be able to easily compare housing, travel and prices.
The United Kingdom is a popular destination for people who want to work abroad. However, getting a job in the UK as a foreigner can be a daunting task, especially if you are unfamiliar with the job market, the visa requirements, and the cultural norms of the country. In this blog post, we will provide you with a comprehensive guide on how to get a job in the UK as a foreigner.
If you're a contractor working in the UK, finding suitable accommodation can be a challenge. It can be even more difficult if you're working away from home or on a long-term contract. However, with a little research and planning, you can find suitable accommodation that meets your needs and budget. Here are some tips to help you find contractor accommodation in the UK:
The average salary in the UK is a topic that is of great interest to many people, whether they are considering a move to the country or just want to know how their own salary compares to the national average. In this blog post, we will take a closer look at the average salary in the UK, including how it is calculated, what factors can affect it, and how it compares to other countries.
Last added properties
United Kingdom
The UK has been getting more and more popular as a place to live in recent years. The number of people immigrating to the UK has increased steadily in recent years. In 2018, there were 7.3 million immigrants living in the UK, an increase from 6.7 million in 2010. This trend is likely to continue as the UK becomes an increasingly popular destination for those looking to start a new life abroad. This is largely due to the uncertainty surrounding Brexit, which may have caused stagnation within many industries and opening up vacancies in industries like catering or hospitality. Other factors such as natural wealth, cultural heritage and good standards of living also make Great Britain an attractive place to live.
Rooms for workers in the UK
When workers come to the UK, they often face a tough start because of how expensive it is for accommodation. Workers cannot afford luxury hotels or apartments right away and instead must find cheaper options such as renting an apartment in central London from someone who's already here but this requires more money than one might bring with them over from their home country. The cost of living in the UK can be expensive, but there are ways to save money. Renting a place in an employee hotel is the way to go if you're looking for affordable accommodation while also remaining close to your workplace. Specialized hotels are often more expensive than this alternative, so it's really worth taking advantage! These workers accommodation offer quality service and amenities that will make every day during their stay comfortable.
You may be in a tough spot. You're not sure what to do about your housing situation and it's been making you feel stressed out, or even depressed! If this sounds familiar then don't worry-there are solutions for that too. For those of us who can't afford expensive hotels on our salary alone (or just need something more affordable), renting rooms from other people working at similar businesses as yourself is or staying in staff quarters is the perfect solution. www.xodomo.com is the best place to find a flat, hotels for workers or staff room in the UK! Whether you're looking for apartments for employees lodging near your job site (or anywhere else), we have it all here at our website - all across England.